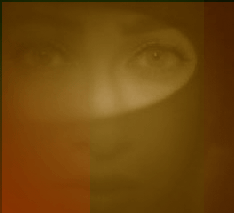 All things GLOW news and events!
ROMANCE JUNKIES REVIEW –
Check out Sleeping With The Agent Review
INTERVIEW –
Check out my interview with Romance Reader's Connection
COM CEN –
Check out the new online BLOG. Click on COM CEN tab above and then Enter FYEO. You will find LOTS of secret news and events going on around the COS Commandos and GEM operatives that you won't find in the books… yet ;-). Your comments are welcome!
Check out Gennita Low's other blog: www.rooferauthor.blogspot.com
Michele Fowler

emailed me that she has set up a Yahoogroup for readers interested in discussing the SASS world. Thank you, Michele

!

Click on the link below and join the group.


Yahoogroup

It should take you through step by step on how to be a member. If you click on email, the messages go straight to your mailboxes. That's convenient!
GEMS

There are gems from Romantic Times Convention on the GEMS page. There are quite a few photos there so the page will load slowly for those with dial-up. Cook a turkey while you wait
.
AOhelL!
AOL rejects some of my newsletters sent out…if you have an AOL addy and hadn't received your newsletter by the 14th of the month, it's safe to say it's in AOhelL! Please email me and let me know and I'll forward you another one.
Facing Fear viewing tips!


If the font size of the excerpt or ANY web page is too small, try this: Click on the VIEW tab in your Internet Explorer toolbar and choose a Medium or higher size print. There ;-)…isn't the world suddenly bigger?! Also, if the resolution of your computer is making the excerpt difficult to read, try this: click INSIDE the box where you want to read and hit CTRL A on
your keyboard. This will highlight the text and give you a lighter background. Please email me to let me know whether this helps. I realize every computer is different, and that's why I'm always trying to offer alternatives to easier reading!
BOOK-SIGNING EVENTS/NEWS
To be announced.


During an interview with Pat Rouse, I discussed a little about Facing Fear's characters as well as the next book, The Protector. If you're interested, click at the link below.
Interview with Pat Rouse
Here is another interview with, at http://www.aromancereview.com/interviews/gennitalow.phtml

CHECK OUT:

http://www.nerve.com/regulars/sexadvicefrom/romancenovelists/

Beware–it is* a very sexy site! You will find some really frank advice from Alisa Kwitney, Lisa Kleypas and Gennita Low about things you're afraid to ask your mama ;-). Email Jenn@Gennita-Low.com if you can't get the service and wants to read this interview.
THANK YOUs
–
Thank you for the many emails you have sent to me and Avon. I really enjoyed reading them.